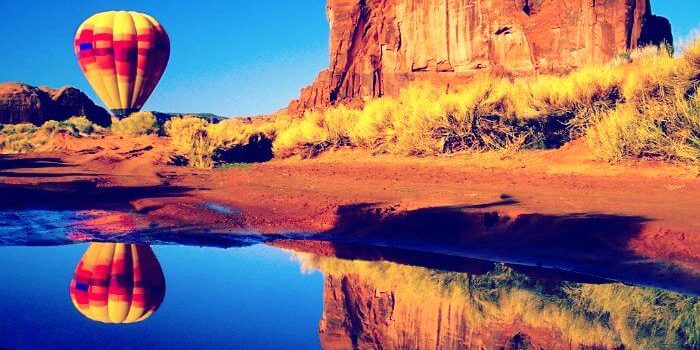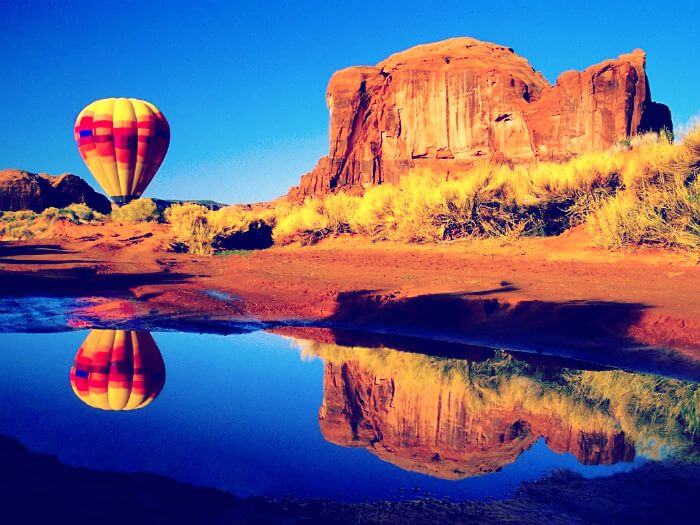 Planning a trip to Turkey? Here's a quick guide to its beaches, cultural sites, shopping hubs and cruise destinations – precisely all the best places to visit in Turkey.
Sometimes all we need is a vacation, away from the humdrum of the city life, the constant buzz of social media and of course, the traffic! But it often gets difficult to choose a destination. If your heart says beach, your mind craves a rich historical site. It's quite rare that you find a place with almost everything. Turkey is one such rare gem.
Key tourist attractions in Turkey cater to people with varied interests, especially those looking out for some enriching adventure. It is adorned with a stunning coastline, quaint villages and a matchless cultural legacy.
If you are you planning a trip to Turkey soon, brace yourself! Great things are in store, and here's all you need to know about the best places to visit in Turkey.
HIT THE BEACH
1. Kabak Bay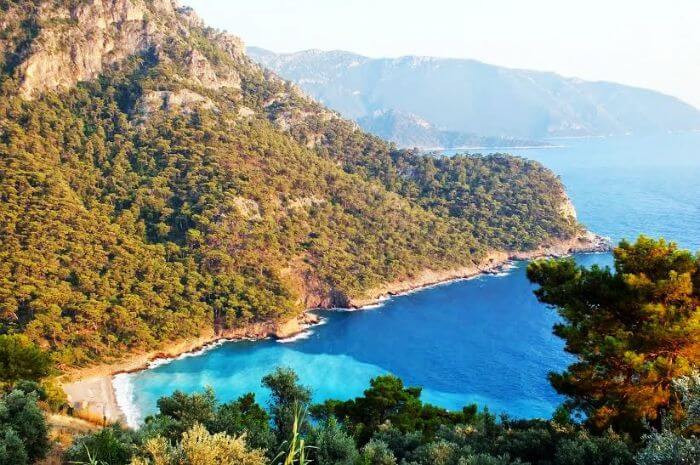 If you want some hippy vibe, check out the tranquil Kabak Bay. To visit the Kabak Valley near Fathiye, hire a taxi to enjoy the jaw-dropping beauty. Or if you're adventurous at heart, you can always opt for a day hike.
---
2. Butterfly Valley, Oludeniz
Image Source
Unleash the bohemian in you in the charming Butterfly Valley, one of the best places to go in Turkey. You can laze around in a hammock, sip your favorite drink and enjoy campfire and music at the Rock Bar.
3. Patara
Image Source
A must among places to see in Turkey is Patara, the longest beach in Turkey. There are a few reasonably priced beach cafés with umbrellas and sunbeds for hire. Also if you're lucky, you can witness a sunset and moonrise at the same time from the top of a dune. Absolutely enchanting!
4. Princes' Island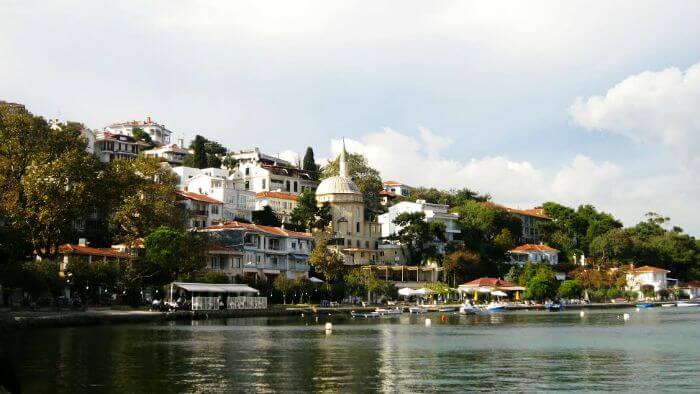 Image Source
The Princes' Island is among major tourist attractions in Istanbul, Turkey. Best thing here is the silence – horse-drawn carriages and bicycles are available instead of motorized vehicles.
Tip: Travel to best places in Turkey in ferries; stack up on sunblocks; and hike to places to discover new things.
GORGE ON HISTORY
5. Cappadocia
Image Source
One of the best places to visit in Turkey, Cappadocia is the result of a volcanic eruption. Explore the place with a horse ride, take an air balloon ride, and don't forget to sip on Turkish tea.
6. Hagia Sofia
If your first destination is Istanbul, don't forget to visit the iconic Hagia Sofia, one of the most popular tourist attractions in Turkey. A church built by Emperor Justinian in the 6th century, it was converted to a mosque after some 900 years .
7. Mount Nemrut
Image Source
Can't miss this one in our list of places to see in Turkey. This historical site, the 8th wonder of the world, is situated on the Arsameia antique road, and is studded with huge statues of King Antiochus I Theos of Commagene two lions, two eagles and various Greek, and Persian gods.
8. The City Of Ephesus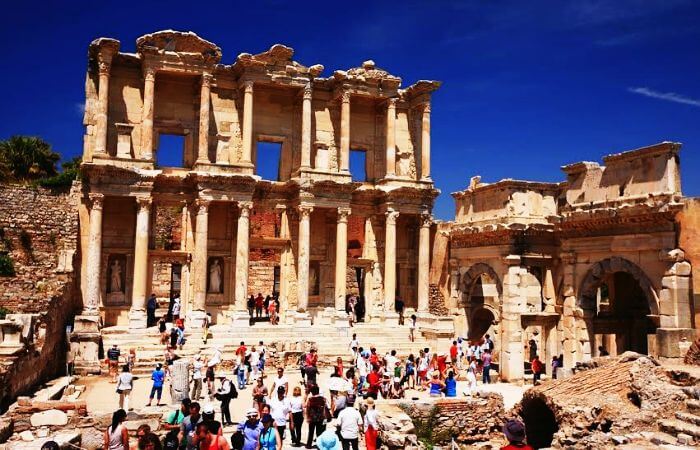 Image Source
The ancient city Ephesus is located in Selcuk, a small town 30 km away from Kusadasi. An active commercial center once, it is now among best places to go in Turkey now. Though most of it is in ruins, some structures like The Great Theatre and the Library of Celsus can be still seen.
Tips: Consult government-run tourism information offices to get an idea on how to go to various places to see in Turkey. The staff is multilingual and helpful regarding all sorts of inquiries.
SPLURGE SOME MORE
9. Grand Bazaar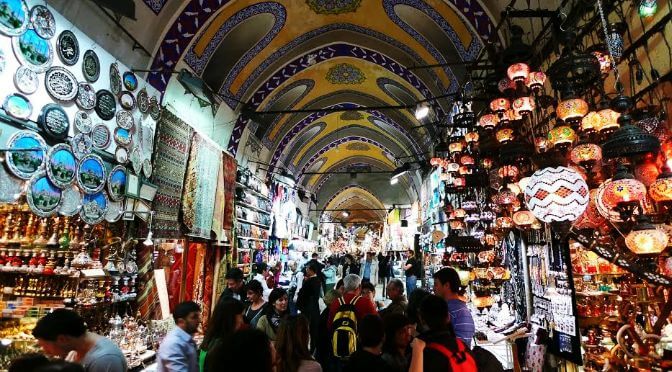 Image Source
Jewelry, souvenirs, rugs, tea, and clothes – you get everything at the Grand Bazaar. And yeah, don't forget to bargain.
10. The Egyptian Bazaar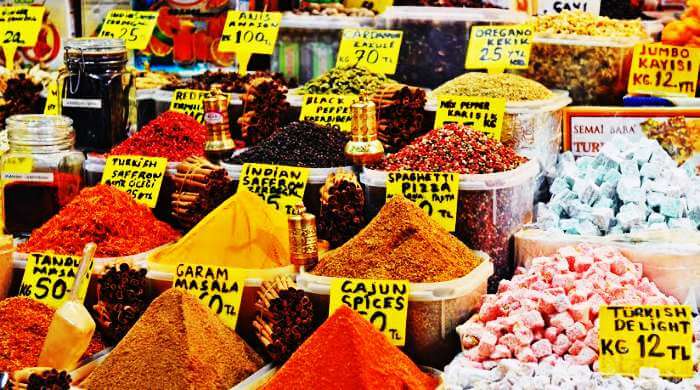 Image Source
Love spices? Egyptian Bazaar is the place to discover some unfamiliar spices and dried fruits.
11. Ottomania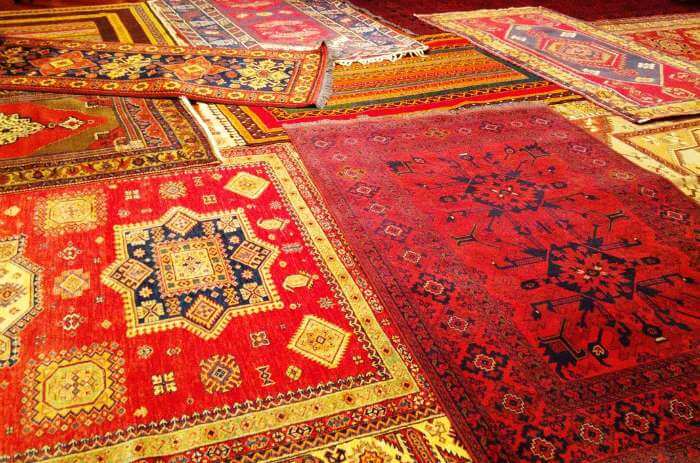 Image Source
The Ottomania is Turkey's largest retailer of carpets and rugs. The prices of the carpet range from $1000 to $10000.
12. Sahaflar Carsisi
Image Source
Among all tourist places in Turkey, this is the perfect one for book lovers. Sahaflar Carsisi, the second-hand book bazaar, is one of the oldest markets of Istanbul. It is open on all days, except Sunday.
Tips: Beware of fake items. Brush up your bargaining skills. Learn a few Turkish words and use them while shopping.
CRUISE AWAY
13. Istanbul – for Voyages of Discovery
Image Source
Voyages of Discovery is a unique way to discover many of the best places to visit in Turkey. Before it heads to Greece, Voyages of Discovery visits Çanakkale, Dikili and Antalya.
14. Marmaris – for Thomson Cruises to Istanbul
Image Source
The Thomson cruises start-off at Marmaris. It gives a tour of almost all prominent places to see in Turkey – Hagia Sophia, Grand Bazaar, Blue Mosque and others.
15. Port of Istanbul – MSC Cruises to Istanbul and Ephesus
Image Source
If you are looking for a budget cruise to cover select best places in Turkey, MSC cruises are the best. It covers most of the top-drawn tourist attractions like the Roman city of Ephesus and the city of Istanbul.
16. Eminonu – for Bosphorous Cruise
Image Source
The stunning Bosphorus strait connects the Black Sea with the Mediterranean. Though it is the most overlooked destination, it has a lot to offer. You can take a full Bosphorus tour by night by the ferry. The ferry leaves before dusk providing great Istanbul sunset views. You can also opt for private tour and luxury yacht to cruise through best places in Turkey.
Tips: The best time for cruise through tourist places in Turkey is during May-June or Sept-Oct. Ask for recommendation from fellow travellers, and book in advance to avoid rush.
Turkey is a destination, staggeringly rich in sights as well as sites. As you tick off the best places to visit in Turkey from your list, remember to walk through the ancient ruins where time stopped; enthrall your senses with the natural scenery; relish the tasty local cuisine; and bask the warm at the beaches. This is Turkey!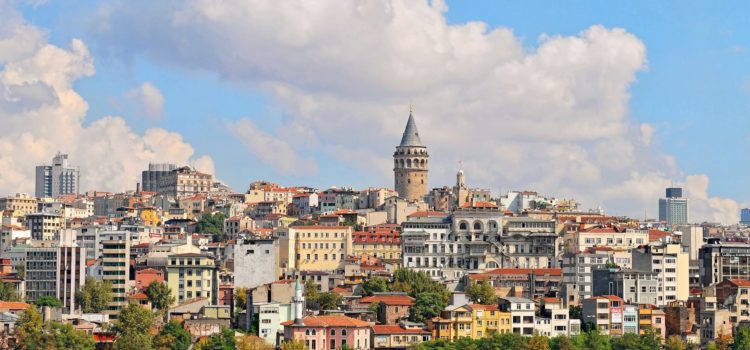 10 Must Experiences On A Romantic Turkey Honeymoon
10. Let Mother Nature Greet You At The Butterfly Valley
Located in the district of Fethiye in the heart of Turkey, the Butterfly Valley one of the those places which is unspoilt, and unexplored but is still considered to be the best place for honeymoon in Turkey. Perched at the foothills of the Babadag mountains and along the shimmering coastline of Turkish Riviera, this famous preserved valley is much famed for being a home to diverse species of butterflies.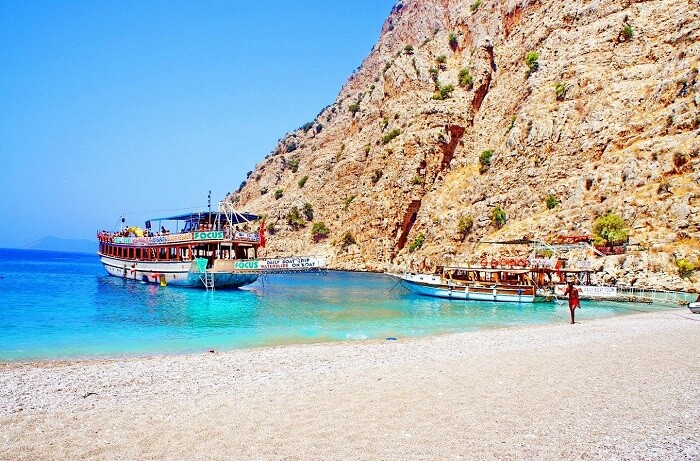 Location: Fethiye, Mugla Province, Turkey
Must Experiences: Hiking amidst the canyons, swimming and snorkeling, bonfires on the beach, and more.
How To Reach: One can hire a taxi boat from Olu Deniz.
---
9. Walk Through The Attractive Streets Of Antalya
For those who'd like to enjoy the best side of Turkey weather, must get going to the resort city of Antalya. Be it the crystal clear beaches, the beachside resorts, the bustling harbor, or the colorful attractive streets, a Turkey honeymoon is totally incomplete without exploring the charm of Antalya which happens to be one of the best places to visit in Turkey. From the chic Kaleici to the cobblestoned streets that grace the Ottoman houses, do not miss out on witnessing the beauty of the city's old-world charm.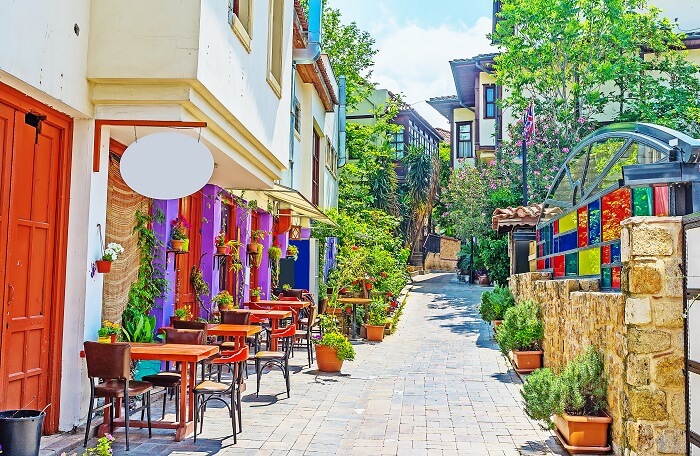 Must Experiences In Antalya: Explore the Düden Waterfalls, visit the Hadrian's Gate, and Antalya Museum, whitewater rafting at Köprülü Canyon, enjoy a tube ride on Konyaalti Beach, visit the Antalya Aquarium, and more.
8. Scuba Dive In The Calm Waters Of Blue Lagoon
A rising hub for thrill-seekers, Blue Lagoon at Oludeniz Beach is the ultimate paradise for the watersports enthusiasts on an adventurous Turkey honeymoon. Set amidst a small village along the southwestern coast of Turkey, the Lagoon offers tremendous diving opportunities and sites at the conflux of the Mediterranean Sea and the Aegean Sea.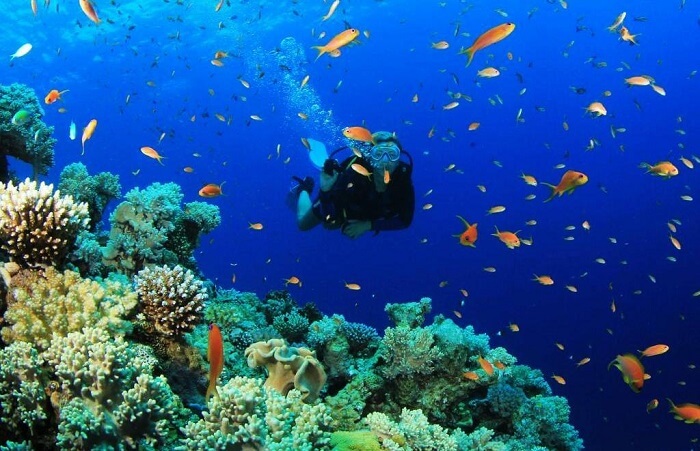 Must Experiences In Blue Lagoon: Paragliding, Scuba diving, swimming, explore the Pebble Beach, and paddle boating
How To Reach: One can reach Oludeniz from from Fethiye via a dolmus which is the minibus. Located at a distance of 13 kms from Fethiye, a minibus is the best way to reach Blue Lagoon as well.
7. Spend A Day On The Island Of Bozcaada
Located in the northeastern part of the Aegean Sea, the island of Bozcaada is one of the most romantic places in Turkey. It boasts of extensive vineyards, charming restaurants serving lip-smacking Mediterranean cuisine, and some of the most intimate honeymoon hotels in turkey. It is the best place for couples to spend quality time with each other amidst the serene surroundings of the island.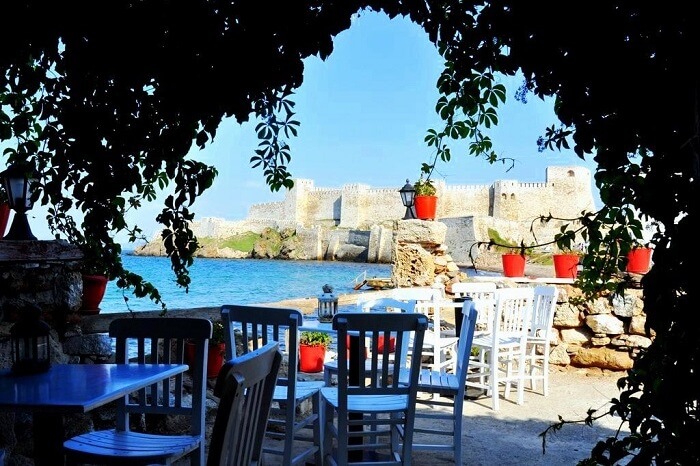 Location: Bozcaada District, Çanakkale Province, Turkey
Must Experiences In Bozcaada: Visit the Bozcaada Castle, admire the architecture of Virgin Mary Church, explore the Ayazma Monastery, go on a wine tasting tour, and explore the pristine beaches.
How To Reach: Take a ferry from Istanbul to Bandirma, and then drive 210 kilometers to the port of Geyikli. From here, Bozcaada is just 35 kilometer by road.
6. Experience Bliss In The Luxury & Nightlife Of Bodrum
Boasting of innumerable pristine beaches, lavish Turkey honeymoon resorts, contemporary restaurants, and booming nightclubs, the city of Bodrum is synonymous to luxury, and electrifying lifestyle. Such beckoning attractions, along with the presence of best romantic resorts in Turkey, this place is a perfect getaway for the newlyweds to enjoy a luxurious outing during their honeymoon.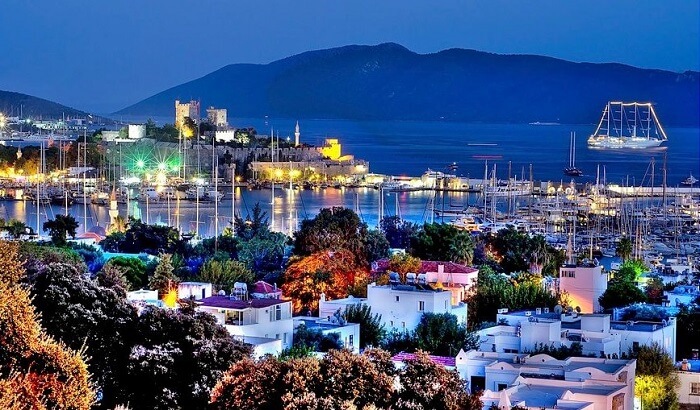 Must Experiences In Bodrum: Visit the Bodrum Castle, Myndos Gate, and explore popular attractions such as Zeki Muren Arts Museum, and Bodrum Harbour.
Leading Luxury Resorts In Bodrum: Caresse Resort & Spa, The Bodrum by Paramount Hotels & Resorts, Nikki Beach Resort & Spa, and Cape Bodrum Beach Resort.
5. Dine At The Gourmet Restaurants Of Alaçati
Perched on the Çesme Peninsula and overlooking the Aegean Sea, it is a must for the couples on their Turkey honeymoon to dine in a destination like that of Alaçati which is famed for its ancient wine making traditions. Apart from the fine dining scenes and its pristine beaches, the first thing that you'll notice about the blissful Alaçati is that of its stone houses, breathtakingly adorable streets, and cute little gourmet cafes and restaurants. For those who've already been there, they would agree that Alacati feels nothing less than pure bliss.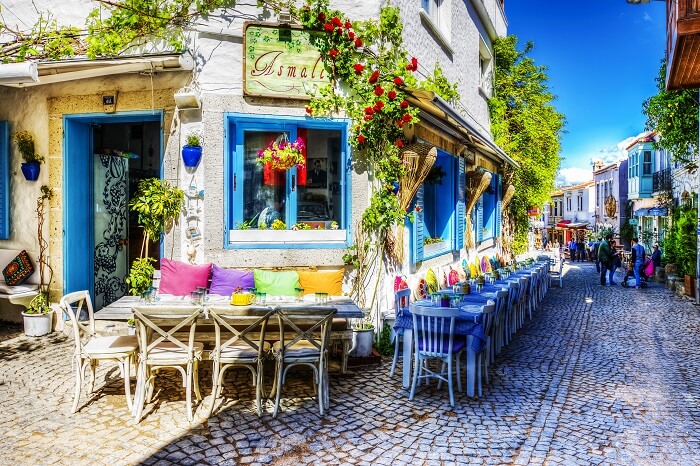 Location: Izmir Province, Çesme Peninsula
Must Experiences In Alaçati: Visit the Ilica Public Beach, explore the Tanay Nature Park, spend a day at Oasis waterpark, visit Dark Ayayorgi, go scuba diving in Çesme Peninsula, dine in one of the traditional cafes, and more.
Famous Cafe In Alaçati: Agrilia Restaurant, Köse Kahve, Kumrucu Hikmet, Asma Yapragi, and 1850 Cafe.
4. Enjoy A Romantic Dinner Cruise On Bosphorus
Embark on an intimate cruise ride over the Bosphorus Strait during your honeymoon in Turkey. Spectate a geographical marvel as you sail over the azure waters of the strait which separates the two continents of Europe, and Asia. Also, enjoy a romantic dinner date with your partner under the starlit night sky.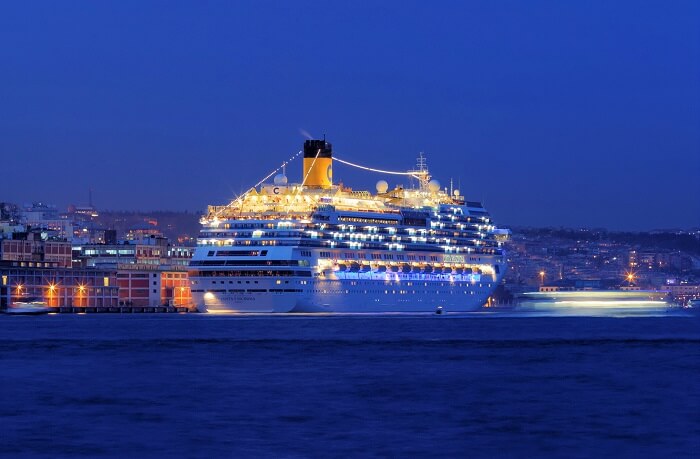 Suggested Read: Love Just Got Exotic: 10 Romantic Resorts In Turkey
Location: Bosphorus Strait, Turkey
Must Experiences On Bosphorus Cruise: Spectate the majestic sight of dazzling Bosphorus Bridge, Fatih Sultan Mehmet Bridge, Yavuz Sultan Selim Bridge at night, and savour the culinary delights of a Turkish dinner.
3. Relish The Charm Of Exotic Ottoman Empire In Istanbul
Traverse through the famous Empire city of Istanbul which strikes a perfect balance between its old-world charm and modern-day culture. Being the world's one and only transcontinental city that is a perfect combination of European and Asian cultures, Istanbul happens to be one of the best honeymoon destinations in Turkey. Walk through the glorious past of the Ottoman Empire, and indulge in one of the best experiences that a couple can enjoy on their Turkey honeymoon.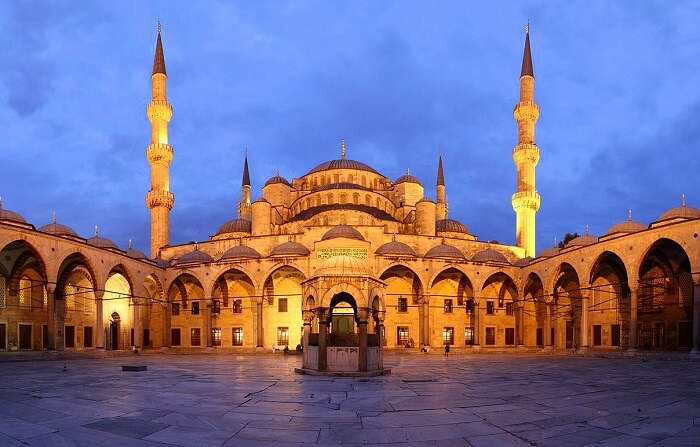 Must Experiences In Istanbul: Explore the charm of Hagia Sophia, Süleymaniye Mosque, Sultan Ahmed Mosque, Topkapi Palace, Dolmabahçe Palace, and Basilica Cistern, shop at Grand Bazaar, enjoy the nightlife at Taksim Square, and more.
2. Treat Yourself To The Luxurious Turkish Bath In Istanbul
Ranging from traditional baths to exotic Hammam bath experience, it goes without saying that indulging in a Turkish Bath is one of the most quixotic experience a couple can enjoy together. Considered to be an essential on a romantic honeymoon in Turkey, revive your senses with this age-old technique of relaxation in the capital city of Istanbul.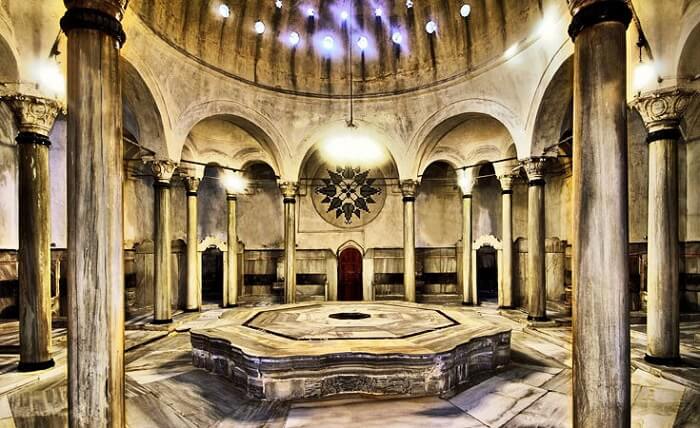 Famous Turkish Bathhouses: Cagaloglu Hamam, Cemberlitas Hamam, Galatasaray Hamam in Beyoglu, Beylerbeyi Hamam, Kilic Ali Pasha Hamam, and Haseki Hürrem Sultan Hamam in Hagia Sophia
1. Romance In The Air On A Hot-Air Balloon In Cappadocia
A Turkey honeymoon without witnessing the most surreal sunrises in the world? No chance! Feel the love in the air as you soar high while enjoying the first rays of the sun on an hot-air balloon. Taking you above the breathtaking landscape of Cappadocia, hot-air ballooning is one of the must experiences which will make you and your soulmate fall in love with the city forever!
Famous Balloon Tour Adventures: Hot Air Balloon Cappadocia, Butterfly Balloons, Royal Balloon, Turkiye Balloons, and Urgup Balloons
Enticing much? Explore this Ottoman paradise with your amour on an ecstatic Turkey honeymoon, and customize delightful Turkey honeymoon packages with Routemate, and embark on an magical journey to this glorious city!
Goa Tourism Development Corporation (A Government of Goa Undertaking) has launched Women's Taxi Service exclusively for women and families in the state of Goa on 16th Oct 2014 which was inaugurated by then Chief Minister and present Defense Minister of India Hon'ble Shri. Manohar Parrikar. The service offers safe and excellent travel facilities to visiting tourist and local population for travelling within the state of Goa which is comparable to the best hospitality standards in the world. This is an attempt to promote Goa as a world class tourist destination by offering Radio Taxi Services in the state operated by local women of the state. The fleet of taxis are newly commissioned Toyota Etios AC sedan vehicles and are available for use in the entire state of Goa through the call centre established exclusively for the purpose, the call centre is also manned by local ladies proficient in Hindi, English and local language and can be contacted by dialing.
+91 9067545291 Or +91 7666307307.
The taxis are captained by local Goan ladies who are well trained by GTDC and are known as Travel Hostesses. These Travel Hostesses are imparted training namely in areas of Etiquettes, Mannerism, Self Defense, Travel and Tourist Guide, First Aid provider, and also Defensive Driving to champion and advocate the cause of Road Safety. They are also certified under the Government of India's National Skill Development Program (NSDC) as skilled drivers through Automotive Skill Development Program (ASDC).
The vehicles are metered taxis and charge the user as per the fare structure prescribed by Directorate of Transport, Government of Goa and Goa Tourism Development Corporation. The service user travelers are presented with a printed copy of the bill on completion of trip. The taxis are also fitted with modern GPS gadgets for real time location tracking, panic button services and two-way communication system with the control room. The taxi service can boast about having a good team of travel hostess with utmost qualitative approach for customer service and personal integrity and moral values.
Email: [email protected]
Other Charges:
Toll & Parking Charges will be at Actual
Service Tax extra as applicable.
Spacial Features:
"Brand New" Toyota Etios "A/c" Car
Travel Hostess trained as "Tourist Guide"
"GPS Monitored" for Safety & Convenience
Govt. Approved "Fare Rates"
"Mentered" Taxi Services with printed bill